Beautiful pale pink cake and icing, from Taste of the South magazine.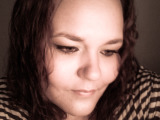 I made this cake today, I added a couple squirts of strawberry syrup, and did not use the icing recipe. I mage a sugar glaze and drizzled it on top. This recipe made a very nice cake. It is dense, moist and delicious! I will be making this one again!
Preheat oven to 350°. Line the bottoms of 2 (9-inch) cake pans with parchment paper. Lightly coat each pan with baking spray; set aside.
In a large bowl, sift flour, baking powder, salt, and baking soda together; set aside.
In a large mixing bowl, beat butter and sugar at medium-high speed with an electric mixer for approximately 4 minutes, or until light and fluffy. Add preserves and then add eggs, one at a time, beating well after each addition. Scrape down sides of bowl and add vanilla extract and enough food coloring to achieve desired color.
Reduce mixer speed to low and add flour mixture, alternately with buttermilk, ending with flour mixture. Divide batter equally between prepared pans and spread evenly.
Bake on the middle rack of oven for 25 to 30 minutes, or until a tester inserted in the center of each cake layer comes out clean. Let cool completely on a wire rack.
In a large mixing bowl, beat cream cheese and butter at medium-high speed with an electric mixer for 2 to 3 minutes, or until smooth. Add strawberry preserves and vanilla, beating until well combined. Add confectioners' sugar and salt, beating until smooth.
Spread Strawberry Cream-Cheese Icing between layers and on top and sides of cake. Garnish with strawberries, if desired.