Strawberry Poppy Seed Salad
I made this for my women's group last night. It's a compilation of several recipes. Everyone loved it and asked for the recipe. You could add chicken or boiled shrimp to make it a main dish.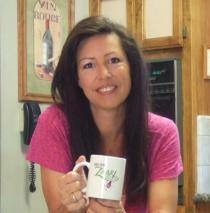 This salad ROCKS! I love the combination of tomatoes, walnuts and mozzarella cheese! The dressing is FAB, and made it so easy to whip this salad up. I ran out to my local strawberry stand to get the freshes for this salad. YUM! Will definitely make again. Thanks for another great recipe jneen! (Made for Spring PAC-09)
Toast the walnuts in the microwave for about 2 minutes but watch carefully. Cool slightly.
On a large platter layer the romaine.
Scatter the drained mandarin oranges over the romaine.
Scatter the strawberries next, be sure to put some along the sides to look pretty.
Scatter the mozzarella over the above.
Scatter the cherry or grape tomatoes over all.
Top with Walnuts.
Pour dressing over top and serve chilled.