eabeler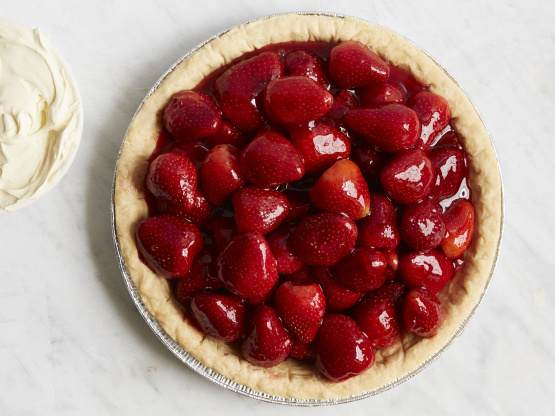 I had never had a strawberry pie made with Jell-O before, so this recipe was made on 6/25/09 and served on 6/26/09. The recipe was easy enough for a beginner cook to follow. With the amount of sugar and Jell-O I was expecting a much sweeter pie than it turned out to be. But thanks for posting anyway and, "Keep Smiling :) "
Bring sugar, water and cornstarch to a boil over medium high heat.
Add Jell-O, stir until dissolved.
Cool and then add strawberries.
Refrigerate about 45 minutes or until it starts to congeal.
Put in pie shell and cool completely.
Top with whipped cream or ice cream to serve.