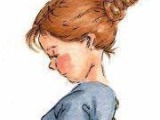 This is another recipe I got from my good friend Mabel. It is delicious,simple, easy and one that I look forward to making every strawberry season! You use your microwave for this one! Cook time does not reflect chill time.
Directions
Wash,stem, drain and cut berries in half.
Mix together dry ingredients in a 6 cup microwave dish or pitcher.
Add water slowly.
Add half the berries.
Microwave on high for 5 minutes, until thick, stirring halfway through.
Cool.
Stir in remaining berries.
Pour into baked pie shell.
Chill completely.
Serve garnished with whipped cream.
Most Helpful
Very simple and elegant pie to make i enjoyed it very much! Great Recipe!
I used more berries. I crushed the berries for the sauce, to squeeze the juice out. Pie bursted with flavor

My family loved this. Next time, I will use more berries and cut down the amount of cornstarch. I think I would prefer a thinner glaze.