Strawberry-Orange-Banana Frappe
Bev I Am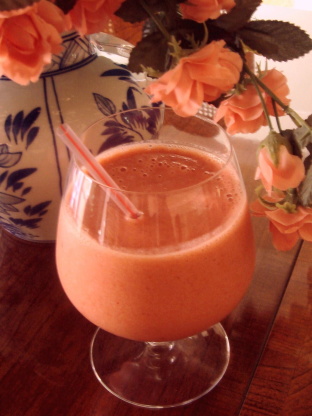 A lovely refreshing summer drink that can be made all year with frozen berries as well. I first had this at a local cafe and liked it so much I figured out how to make it myself.

I "love" this! Made 2 servings of this in the afternoon for bro and me. I loved it! Very refreshing and wonderful in this season! Thank You for sharing!
Whizz the hulled strawberries in the food processor until very finely chopped.
Whiz in the peeled bananas; scrape down the sides.
Next add the orange juice, and then, with the motor running, slowly pour in the water.
Serve over ice cubes.