Tisme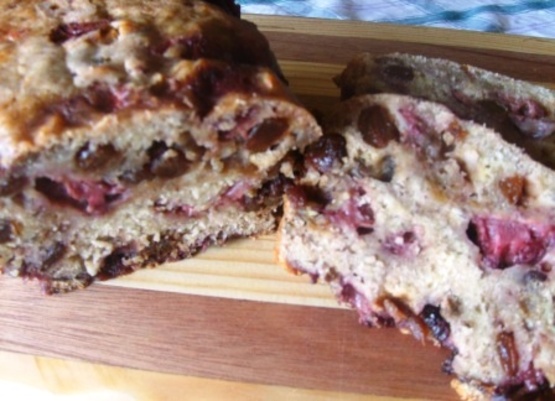 You can make this recipe any time of the year because it uses frozen strawberries. This is from the Country Inn and Bed and Breakfast Cookbook.

Love this recipe. So simple and delicious. Used the rest of last years berries I had in the freezer and 3/4 cup each of white and brown sugars. Did not have raisins but did have walnuts. Yummy!
Combine and stir the strawberries, eggs and oil.
Sift the dry ingredients together.
Add the wet ingredients to the dry and stir to blend. (If the mixture is too dry, Add some of the reserved liquid).
Stir in the nuts and raisins.
Pour into a large, greased and floured tube pan. Bake in a 350F oven for 1 to 1 1/4 hours or until a tester comes out clean.
Cool on a rack. Cut the bread when it is cool-the following day is fine.