Strawberry No Bake Cheesecake Bars
Ceezie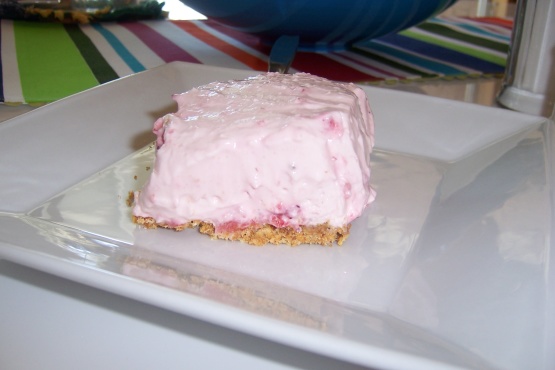 I had alot of strawberries I needed to use and also wanted a cheesecake ... this is what I came up with. It was super easy and very creamy.

OMG! HOW YUMMY AND SOOOO EASY! My hubby ate the whole pan. Yes! I said the "whole pan"!
Mix the graham cracker crumbs, melted butter or margarine and sugar together. Press firmly into a 13X9 inch pan and refridg while making the filling.
Beat the cream cheese till smooth. Slowly add the powdered sugar. Add the jam and mix well. Stir in the strawberries and then fold in the cool whip.
Spoon over the crust, cover and refrigerate for at least 4 hours to set up enough to cut cleanly.