Rita1652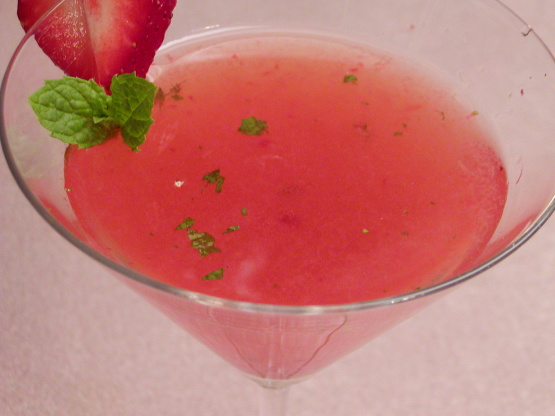 Strawberries and mojitos...yum! I just love strawberries.

yummy! used turbinado sugar in place of brown... and also rimmed the glasses. thanks!! also used silver rum instead of morgan.
Place 2-3 strawberries, 3 mint sprigs, and 2 tablespoons brown sugar in a shaker.
Squeeze 3 lime wedges over glass and then drop in wedges.
Mash together with a spoon.
Add ice and rum.
Cover and shake.
Strain into a cocktail glass and garnish with a strawberry.