COOKGIRl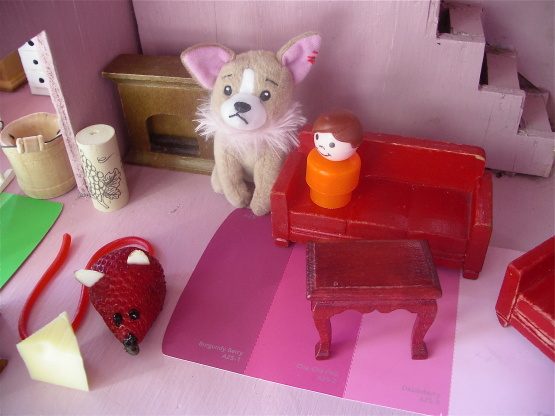 Mischievous little mice that make a great (and healthy) snack for kids! From the May 2007 issue of Family Fun magazine.
10

mini chocolate chips
black decorating gel

20

slivered almonds

5

pieces red licorice strings
swiss cheese (1 brick)
For each mouse, slice a small section from one side of the strawberry so it sits flat.
Press a mini chocolate chip into the tip for a nose. You may need to use icing to secure it in place.
Add two dots of icing above the nose for eyes.
Stick two almond slivers onto the top of the strawberry for the ears.
For the tail, use a toothpick to carve a small hole into the back of the strawberry and push the end of the licorice lace into the hole.
Serve with small triangles of cheese.