Strawberry Margarita Tuna
Stacky5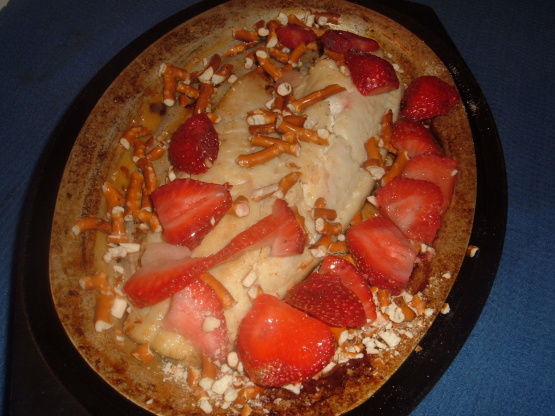 A very nice recipe I found while searching cooking websites. Would be nice for those summer weekend get-togethers.

This was GREAT! I made the recipe exactly as quoted, but I did add an extra 1/2 teaspoon of salt. I used tuna because I knew my kids would eat it up, and we all did. The 3 tablespoons of lime juice added excellent taste. The only problem I had was that my daughter, wanted to eat all the strawberries, but I still got my share. This defineately is a keeper, and thanks for the recipe.
In a shallow bowl, add margarita mix, lime juice and garlic. Place steaks in marinade, cover, and refrigerate for up to 24 hours.
When ready to prepare fish on broiler pan, remove fish from marinade. Brush marinade on fish and sprinkle with 1/4 teaspoon of salt. Broil 4 inches from the heat for five minutes.
With large spatula, carefully turn fish and brush with rest of marinade and 1/4 teaspoon salt. Broil another four to five minutes or until the fish will flake easily with a fork.
Discard any remaining marinade and sprinkle fish with strawberries and pretzels, serve.