Bri22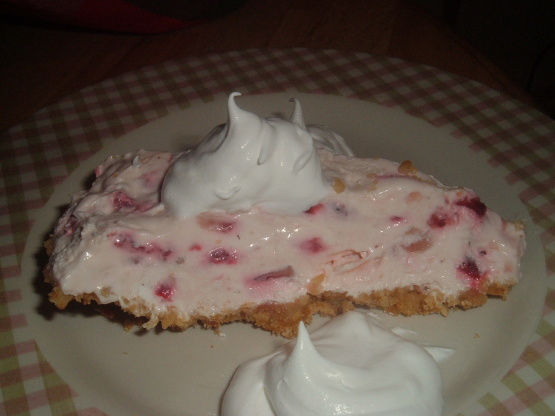 Sounds perfect for a hot summer day! I haven't tried this one yet, but I'm looking forward to it. I copied it from somewhere, and I wish I knew the source. Anyway, it's from someone with great ideas! Cook time is chilling time.

This is a great summer pie Reelani. I served it at our 4th of July party. It was very well received by my guests. The filling was smooth and creamy. Had a nice margarita taste. The saltiness of the pretzel crust was a good idea and went well with the filling. Thanks for posting.
Combine pretzel crumbs, butter, and sugar and mix well.
Press firmly on bottom and up sides of a lightly buttered 9-inch pie pan.
Combine milk, lime juice, strawberries, tequila and triple sec and blend well.
Fold in Cool Whip and pour into crust.
Place in freezer for four to eight hours.
Remove from freezer and let stand 10 minutes before serving.
Garnish with whipped cream or Cool Whip.