dicentra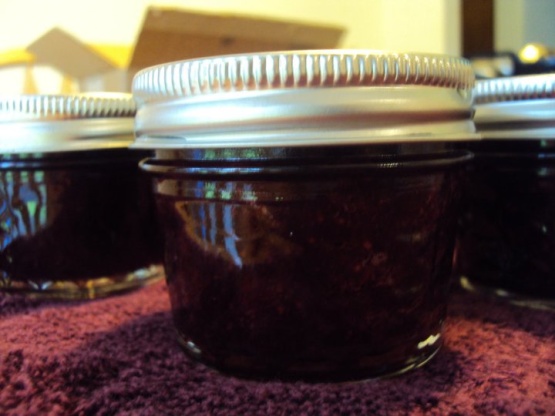 Margaritas...if you like the drink, you will love this jam. Try it as a topping for cheesecake or mixed with cream cheese on bagels. Recipe is from a friend that know how much I like "different" kinds of jams and jellies. :o) cook time does not include time for water to boil in water bath canner

I made this jam according to the recipe. I was surprised that it didn't have the jam put back on heat after adding the pectin for a minute like all of the other jam & jelly recipes call for. So far, my jam has not set. It is very syrupy. I'm a little disappointed. Too much money put into this jam for it not to come out right. I will try it again, but I will boil for another minute after adding the pectin.
NOTE: Do NOT use a food processor to crush strawberries or you will get puree and jam will not have a good texture. Use a potato masher.
In a large pot, mix together strawberries, lime juice, tequila, and orange liqueur.
Stir in sugar, bring to a boil over high heat.
Stirring constantly.
Boil hard for 1 minute.
Remove from heat and immediately stir in pectin.
Skim off foam.
Stir for 5 minutes (this will prevent floating fruit).
Ladle into sterilized jars to within 1/4 inch from rim. Wipe rims clean. Apply lids and rings. Tighten to fingertip tight.
Process in boiling water bath for 5 minutes.