Strawberry Lemon Meringue Tartlets
Prep 15 mins
Cook 35 mins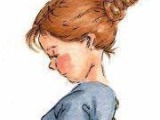 Some like meringues with an almost marshmallow-like center, while others prefer meringues dry and crisp throughout. I have provided directions for both.
Directions
Heat oven to 274*F.
LIne a cookie sheet with parchment paper or foil.
In large bowl, beat egg whites and cream of tartar at medium speed until soft peaks form.
Add sugar 2 TBS at a time, beating at high speed until stiff glossy peaks form and sugar is almost dissolved.
Fill large decorating bag with large star tip.
Pipe meringue onto paler lined cookie sheet in spirals to form 6 round bases about 3 inches in diameter.
Pipe a border of rosettes around each base.
(This forms the raised edge to hold the filling).
Bake at 275*F for 35 minutes.
For softer meringues, remove pan from oven immediately.
Cool on wire rack.
For dry crisp meringues, turn oven off and leave meringues in oven with door closed for 2 hours or overnight.
Carefully remove meringues from paper; place on serving plates.
Just before serving, spoon yoghurt into center of each meringue; top with strawberries.
Store in refrigerator.
Reviews
Most Helpful
Amazing, wonderful, I'll be eating more eggs benedict so I'll have the leftover whites to make this!!! My 5 yr old calls them 'puffywhites', lol. They even came out perfectly which was great because meringue can be finicky. THANK YOU, Marie Alice!!