Bev I Am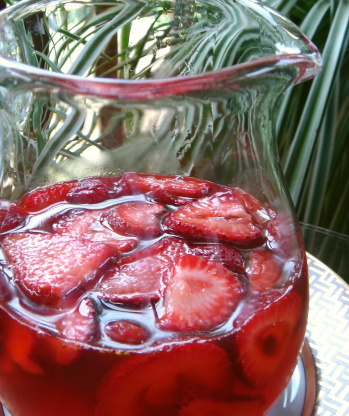 This recipe comes from Essentials of Healthful Cooking by William-Sonoma. I use this sauce instead of syrup on pancakes and waffles.
Warm the honey in a small saucepan over low heat, stirring until thin but not hot.
Remove from heat and add lemon juice and strawberries.
Stir until blended, cover and let stand at room temeperature until ready to serve.
Note: The sauce will keep covered in the fridge for 2 to 3 days.
Allow to reach room temperature before serving.