Wonderfully good Strawberry Granita. This is quick and easy to make and tastes wonderful. One of my favorite summertime desserts. Adopted from Cooking Light. Cooking time does not include freezing time.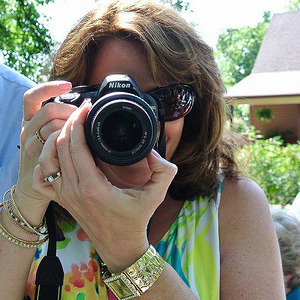 This was the first time I had tried granita and I loved it! Because our strawberries have been pretty sweet, I cut the sugar back to 1/3 c. I probably could have used only 1/4 c. I really like that it is easy to make and yet a very impressive looking, elegant, light dessert. I can't wait to try other varieties now! Thanks for sharing.
Mix sugar and water in a blender until sugar dissolves.
Add strawberries and juice and blend until smooth.
Pour into an 8-inch square baking dish.
Cover and freeze 3 hours and stir well.
Cover and freeze 5 hours or overnight.
Remove from freezer and let stand at room temperature about 10 minutes.
Scrape mixture with a fork until fluffy.