This is a recipe I found online and enjoyed. The food coloring is optional, but I like the light pink color without the added dye.
Directions
In a saucepan over medium heat, blend cornstarch, corn syrup, and water until smooth.
Add strawberries and turn up heat to medium-high.
Stirring lightly, bring to a boil and allow to boil for one minute.
Strain, add lemon juice and food coloring if desired, and cool.
Reviews
Most Helpful
The natural color is a pretty blush pink and the flavor is just right! I used it on some shortbread and think it would be lovely on mini abgel cakes. Thanks, Scarlett!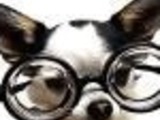 A wonderful glaze. Had some angel cake and some strawberries made for perfect timing. Loved the color without food coloring. Do I dare admit this looked and tasted so good I didn't stain this time around! I do have recipes that will see me staining to glaze. Yes, this one is a repeatable.