ladypit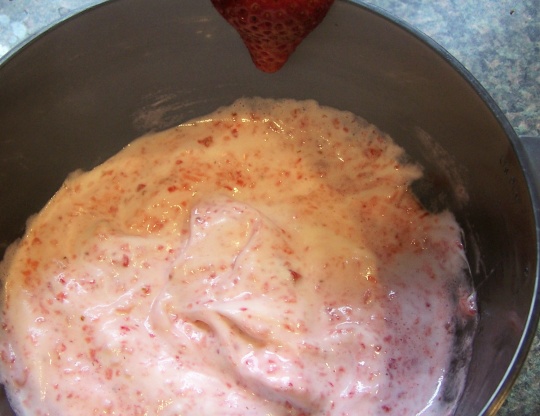 We loved this with apple slices and with graham cracker sticks. Yum. And an easy way to get more fruit into the kids!

This is an excellent recipe, will be used over and over in my house I am sure. Great recipe for diabetics. I used graham crackers, never heard or seen graham cracker sticks. Got to use my new food processor for this and another recipe today, loved it too.
Slice the strawberries.
Put them into the food processor (or blender) with the splenda. Pulse until well combined but still a bit chunky.
In a small bowl gently combine the strawberry mix with the cool-whip.
Chill until ready to serve. You may want to stir it once before you serve it.