lets.eat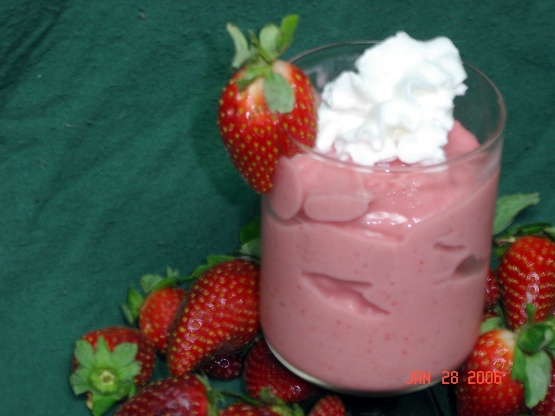 This recipe is economical since it uses frozen strawberries, great year round treat. I received the 'Your Awesome Mom' award by making this for my DS's for breakfast. Be prepared for brain freeze...
Place frozen strawberries in a food processor. Process until the berries are very fine. Add remaining ingredients and process until smooth, stirring ocassionally.
Mixture will be thick.
Place in individual glassware and garnish with whipped cream and a strawberry if desired.