gailanng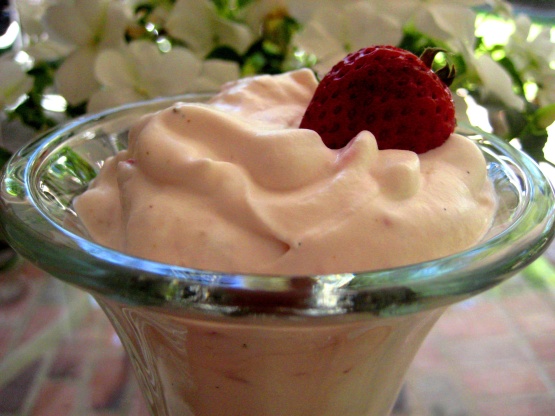 Super fast - great for when you need to put together a dessert quickly. Of course, feel free to use fresh strawberries, when available.
Puree strawberries with sugar in food processor. Place in mixing bowl.
Using electric mixer, beat cream to soft peaks; beat in vanilla.
Add cream to strawberry puree and lightly fold with 2 strokes of spatula. Carefully ladle into goblets and serve.