Annacia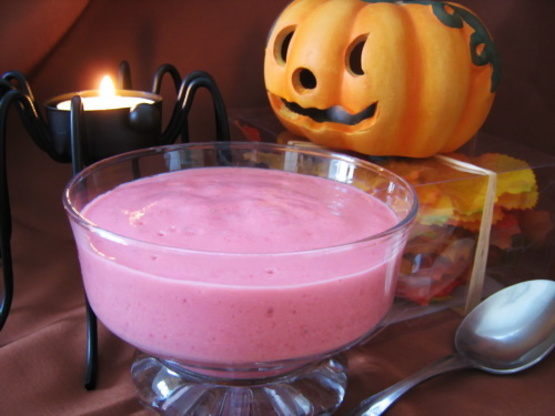 Just loved the wording in this quick and easy recipe from "The Vancouver Sun Newspaper", which I found on the StrawberryJAMM website. In what I've included here as step two is an invitation to make a decision! A decision as to what sort of fool you want to make: 'a smooth fool or a lumpy fool'! I haven't made this recipe – yet. Have just added it in preparation for the May 2005 "Let's Get Fresh and SWAP - Recipe Swap". But I do find it appealing, in its simplicity and its quaintness. And in what sounds like its sheer deliciousness. Must confess I'd want to sneak in some liqueur.

Top Review by Mrs.R
So light and wonderful! My DH doesn't appreciate desserts at all, but devoured this! My 2-year-old niece loved it as well! Thanks so much for this easy, simple, tasteful recipe!
Whip 1/2 cup (125 mL.) whipping cream and stir in 3/4 cup (175 mL.) of dairy sour cream or créme fraiche.
Then make a decision: Do you want a smooth fool or a lumpy fool? If the answer is smooth, puree 4 cups (1 L.) of berries with 1/2 cup (125 mL.) sugar (less if they taste sweet enough) in a blender or food processor. Fold the cream into the fruit puree and chill. If you want a lumpy fool, mash the strawberries and sugar together with a potato masher, then fold in the cream.