PaulaG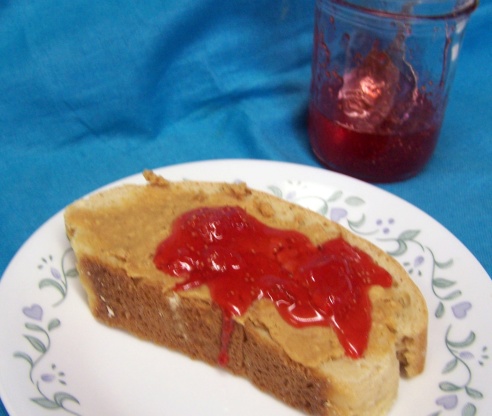 This tastes just like strawberry preserves. If you don't tell anyone, they won't know the difference. You can substiture peach jello and it will taste like peach preserves, also.

Top Review by Chipfo
A friend of mine has a large fig plant so I decided to try this. It set up very nice, just like preserves, wasn't runny at all and we couldn't taste the figs. The little seeds made it look and feel like there were strawberries in it. My friends love it, as for me, well...It tasted more like thick strawberry Jello gelatin rather than real preserves, I asked one friend what it tasted like and he said Kool-Aid, I said close, then he guessed Jello. It is a good way to use up extra figs, I bet it is a big hit with kids.
Bring all ingredients to a boil and boil for 3 minutes.
Stir constantly.
Put in jars and heat seal.
Turn upside down for 5 minutes and then sit upright or process with a 5 minute hot water bath to seal.
Allow to cool before removing rings.