pattyc59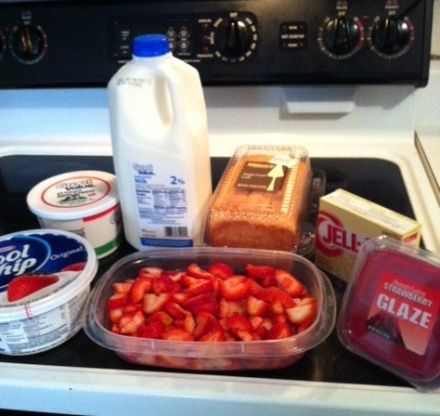 This cake is delicious and easy to make.Great for family or friends gathering for BBQ.
Tear angel food cake into small pieces.
Press firmly in 9x13 glass dish.
Mix pudding with milk, folded in sour cream.
Place on top of cake. Cover with sliced strawberries, folded into glaze.
Place cool whip on top of strawberries.
Refrigerate at least 3 hours before serving.
Better the second day!