Mami J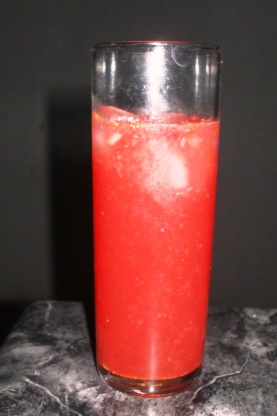 I'm not really a big lover of tequila but in this drink I can handle it, found in a book picked up at a used book sale.

Top Review by Mami J
Very good and refreshing. Made it last night for DH and I. He really liked it because it wasn't too sweet. I added a little more o.j. so that it wasn't too thick. Will be making it often since we have fresh strawberries most of the year here in Mexico. Made for Bevy tag.
Blend all ingredients until smooth.