K9 Owned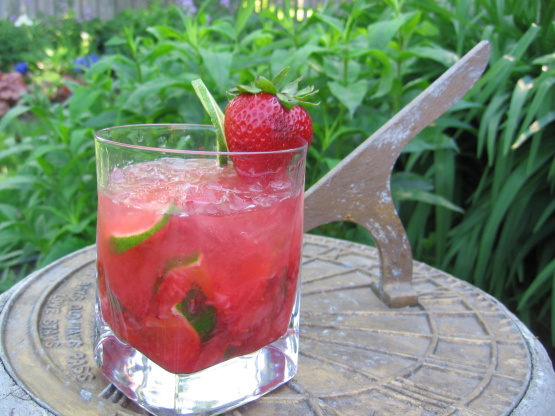 A drink from the bar Coconut Willy's at Mombasa, Kenya. Taken in a book.
Crash and shake strawberries and lime slices with strawberry syrup in the bottow of an old-fashioned glass.
Fill it with crushed ice, add vodka and stir to mix well.
Serve with a stick if you have one, and garnish with a strawberry cut in half.