Bev I Am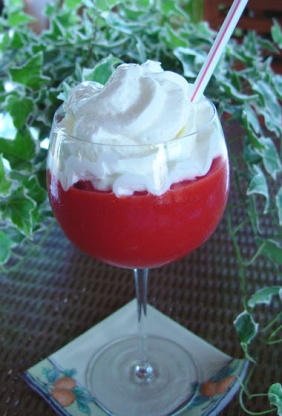 My favorite, you will need to add only half and then do the other half to keep from running the blender over.

Yummy! A great EASY recipe! I froze my fresh strawberries first so I didn't have to use quite so much ice. What a great summer drink! Love it!
Combine in blender, process until smooth.
Gradually add ice until desired consistency.
Pour into glasses.