Strawberry Cream Shortcake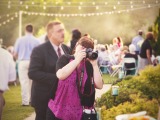 I got the idea of this recipe from Paula Deen, but I just changed it around a little bit. Now I've been making this for a couple of years, and it turns out great each time. So yummy!
Directions
In a medium bowl, mix together the cream cheese, margarine, and powdered sugar. Set aside.
In a large bowl, mix together the pudding mixes with the milk (mix for two minutes), then add the cream cheese mixture.
Once this is mixed together, then fold in the whipped topping.
Cut the pound cake into approximately 20 slices.
Arrange a layer of pound cake in a 9" x 13" x 2" dish. Cover with cream cheese mixture.Spread all of the strawberries over this and cover with cream cheese mixture.
Add another layer of pound cake, and then finish with the remaining cream cheese mixture.
Keep refrigerated!
Most Helpful
This was really good! I make my own pound cake in a 13x9 pan. I used reduced fat cream cheese, whipped topping and skim milk to cut some of the fat/calories. I seemed to have an excess of frosting, but that was great on its own. I will definatley make this again. Reviewed for PAC 2009.

On a diet, but I had to break the restraints holding me back from this one. I used the delicious remains of Recipe #36041 and replaced the strawberries with blackberries. Shhhhhhh, I'm typing this in dark corner of my closet...family musn't know.

Wonderful dessert, I made mine with 6 - 1oz boxes of SF pudding, 5 Vanilla and 1 banana, I also used SF cool whip to keep calorie count a bit lower(means I can have a bigger piece hehe)..my husband took one bite and said..do you remember the Banana Split pies they used to sell (celophone wrap..cream center spongecakes) and I said yes! He said, this reminds me of those just a bit. I said I couldn't believe he picked up on the 1 box of banana pudding I had to use as fill to complete the ounces..lol..Thanks much for sharing..It will be made this summer for family get together!!