Derf2440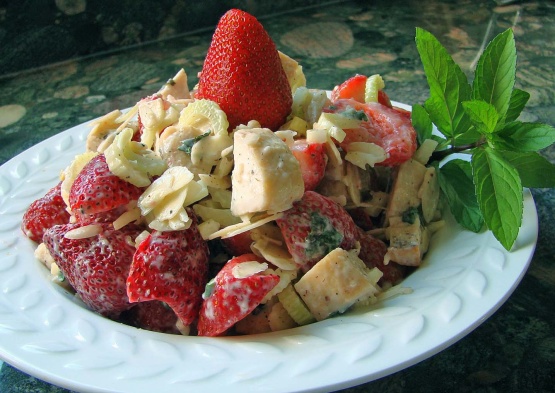 mmm loved it, a unique chicken salad; a very pleasant combination of flavours and soo refreshing! I needed something I could put together in the morning to finish at supper time, this was lovely after marinating all day, love the freshness of the strawberries and the almond crunch. The mint really made it fresh and the aroma was wonderful! Thanks for posting I will be making it again.
In a large bowl, mix together the chicken and celery.
In a smaller bowl, mix together mayo, lemon juice, mint, salt, and pepper; stir to combine.
Pour over chicken and toss to coat.
Refrigerate at least 4 hours.
Right before serving, fold in strawberries and almonds.