Strawberry Cheesecake Ice Cream (Lite)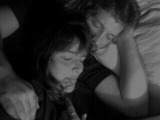 I adapted this recipe from Chef #34146's Strawberry Cheesecake Ice Cream (For Electric Ice Cream Machine) (with permission) making it lower in fat, carbs, and calories. Her recipe is so divine and I found myself making it so much that I just had to do something so we could enjoy it without the guilt. Dee has expressed appreciation for us posting this, and said she also makes it this way sometimes. :)
Directions
Place all ingredients (except 4 strawberries) into a blender and mix well. Pour into ice cream machine and allow to churn for 20 minutes.
Meanwhile, chop remaining strawberries into small pieces. Add to machine and continue churning for an additional 5 minutes.
Serve as soft-serve or place into a plastic container, cover and freeze for later (if it lasts that long). :).
Reviews
Most Helpful
very good! definitely has cheesecake flavor from the cream cheese. last time, i doubled the recipe, and instead of using 2 8 oz packs of cream cheese, i used 1 pack of cream cheese and 8 oz plain greek lowfat yogurt. i also used about 2 cups of strawberries cut up, one cup blended in the base and 1 cup added at the end of churning. i think next time i will try adding some vanilla, but overall, delicious results!
My first ice cream in a long time, I even bought a new machine (makes the process a snap). Loved this and made a double batch with the previous suggestion to use the Greek yogurt and more strawberries. Thanks for the adaptation!

Didn't taste like it was missing a thing! This was sooooo good!