CandyTX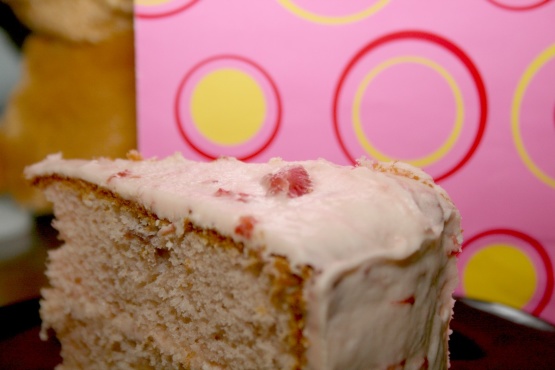 This is the best strawberry cake. It taste like the one they served at my elementary school. I like to keep this in the refigerator and eat it cold. This orginally called for 1 cup of oil, but I find it turns out just as good with 1/2 cup.
Prehaet oven to 350*.
Mix cake mix, flour and Jello until well blended.
Add in water, eggs and oil on low speed until well blended.
Mix in half the strawberries.
Pour into greased and floured cake pans.
(I like to use a 9 X 13, but you can use any size pans you want).
Bake for 30 minutes or untill a tooth pick comes out clean.
Cool.
For the frosting, blend together sugar and margarine.
Add in strawberries, Cream well.
Frost the cooled cake.