Strawberry Butter, Diabetic
pammyowl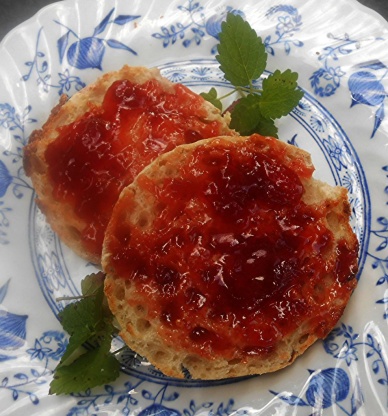 I've made this "diabetic acceptable" but I recommend it in smaller amounts as butter is fat and the berries do have a high amount of natural sugar.

I made this yesterday...and it was delicious! Problem is, I grabbed a stick of margarine instead of a stick of butter. Even softened to room temp, it did not mix well (which is why I didn't post a picture). I'm trying again today using real butter to try and get a good pic. I halved the recipe and used 1/4 c + 1/4 + 1/2 teaspoon. The lime juice really does brighten this up. Hubby loved this, too. He wants it on hand always now, so he doesn't have to butter, then spread jam, on his toast (saves time and effort on his part). Thank you for posting a wonderful idea. (Made for PRMR) Edited to say: I re-made this today using "real butter". I melted the butter first and then added the jam (and let it cool). Much smoother mixture than before, but just as yummy as when I used the margarine yesterday. Thanks again. :)
1⁄2 cup butter, softened (125 mL)
1⁄2 cup no sugar added strawberry jam (125 mL)

1

teaspoon lime juice (optional)
Blend ingredients.
Store in refrigerator and use as desired.