Strawberry Banana Smoothie
gailanng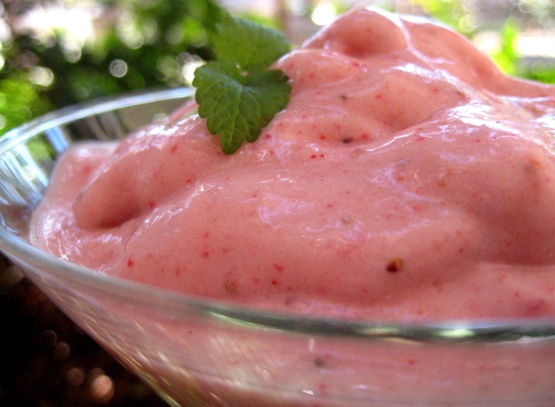 Healthy fruity smoothie... that's not a tongue twister! This really fill you up!

Wonderful for breakfast esp. on hot days ! Thanks.
Crush ice cubes in blender.
Add a few tablespoons of cold water.
Chop/slice frozen banana into pieces.
Add banana, strawberries and yogurt into blender.
Blend until smooth, add a little water if it's too thick.
Sit back and chill out with the healthy smoothie.