Strawberry Banana Muffins
Prep 10 mins
Cook 30 mins
Lots of strawberries from last summer, and need to make some room in the freezer. I made a triple batch of these for a wedding social, they were gone in a flash!
Directions
Preheat oven to 375 degrees F. Line a muffin pan with paper liners.
Combine the butter, milk, and egg in a small bowl and beat it lightly. In a larger bowl, pour in your flour, salt, baking powder, and sugar and gently mix it. Toss in the chopped strawberries and sliced banana, then stir to coat with the flour mixture. Pour in your milk mixture and stir it all up together.
Fill up the muffin cups with your batter, then place in the oven and bake for 25 to 30 minutes.
Let them cool down for 10 minutes, then remove from the pan and serve these bad boys up.
Reviews
Most Helpful
Well I wasn't sure at first how these muffins would turn out with all of the chunky fruit in them. I had nothing to worry about though, they are wonderful! Oh so good and chock full of strawberries and bananas, I couldn't get a better muffin from a bakery! I will make these again and again, thanks for sharing the recipe crimson butterfly. Made for PAC Spring 2011.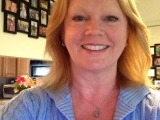 These were great. I needed to use up some bananas and strawberries that were getting past their prime. My DS loves muffins for breakfast & it's a great way to up his fresh fruit intake. I had two bananas & a little less than the amount of strawberries called for in the recipe (so I figured it evened out). The only change I made was to puree all the wet ingredients (including the fruit) and baking time was only about 15-20 minutes, otherwise, they would've burned. They smelled heavenly, were moist & rose up nicely. I also sprayed the muffin papers before filling to ensure they wouldn't stick, which worked out great. He exclaimed they were "delicious" (I am allergic to strawberries, so I cannot attest to their flavor). Thanks for sharing, they're going on the regular rotation as I regularly freeze them for a quick breakfast; just thaw in the microwave for 30 seconds.