alligirl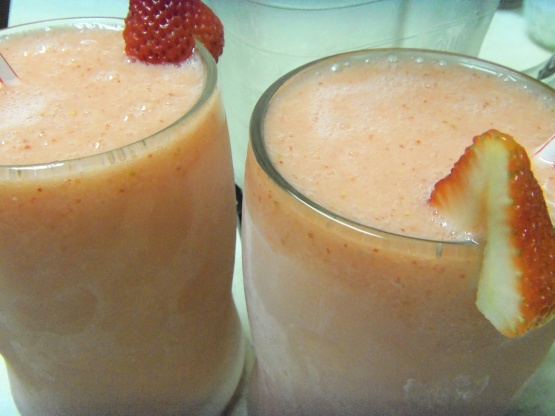 This was really good! I wish I had had frozen fruit, but mine was fresh, so I just added some ice, when blending, instead of the water. Tasty, but next time I think I'll lean towards the adult version of this drink, by adding some vodka or rum, for a truly tropical beverage sensation! Thanks so much for sharing, princess buttercup.
Put all ingredients in blender.
Blend. Stir. Blend until smooth.