Strawberry Balsamic Vinaigrette

Saw this on Rachel Rey 30 min meals! She said that you can make the dressing with any jam you have. Haven't tried it yet but I plan to soon!!
2 teaspoons strawberry jam
1 tablespoon balsamic vinegar
3 tablespoons extra virgin olive oil
salt and pepper, to taste
Directions
Place jam in a medium bowl and whisk in vinegar then extra-virgin olive oil.
Season the dressing with salt and pepper.
Most Helpful
This was just OK. When I first tasted it, I found that it had this sweet/oily taste to it. I really added a lot of salt and pepper to counter balance the sweetness. It would be a good everyday vinaigrette if the strawberry, balsamic vinegar and olive oil ration were fixed a bit. This was definately my "clean up" salad as I used "its and bits" of lettuce, mango, cuks, tomato, feta cheese, avocado and some dried blueberries. I think this dressing would be worth playing around with to get the right ratio!!!
I love this dressing! We always bring a salad of baby greens and this dressing to potlucks in the summer. I toss the salad right before we eat and top it with sliced strawberries. It's a consistent hit!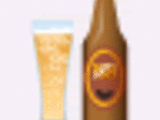 I make something like this with blackberry preserves, and I use equal amounts of the preserves, oil, and balsamic vinegar - (I don't like too much oil)- and red wine vinegar is also good. Can also add a dash of basil or oregano. Delicious and SO easy! Thanks for sharing!