Strawberry and Boursin Spinach Salad
jenne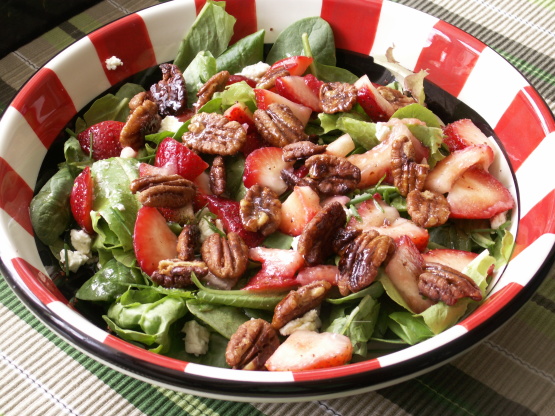 This is a twist on a fabulous and fast recipe I found in Eating Well Magazine; it is vegetarian and low sodium. I think this would be fabulous for a bridal/baby shower luncheon! It is a great lunch salad with some bread and butter. The magazine suggests topping it with a grilled or poached chicken breast (sliced) for a great healthy dinner meal.
Whisk maple syrup (or brown sugar), vinegar, oil, salt and pepper in a large bowl. Add spinach, watercress, strawberries and chives; toss to coat.
Divide the salad among 4 plates and top with pecans and goat cheese.