Strawberry Amaretto Ice Cream Cocktail
gailanng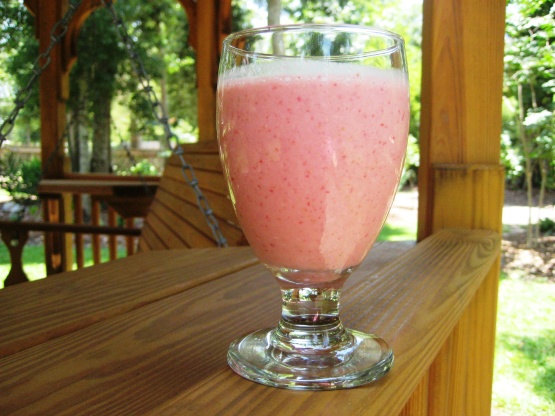 This tastes like a fresh fruit version of a thick shake with amaretto. The amaretto gives a warm flavour to this otherwise ice cold treat!

Yum! Just made these for my husband and I using strawberries picked just this morning, and wow, are they good. Added a little extra amaretto to polish off a bottle. I downed mine in pretty much one shot, hubby is still sipping his. I could see these being really dangerous on a hot sunny day (like today!). Good thing we're now out of milk. haha
Wash and hull the strawberries.
Put them in a blender with the ice cream, milk, powdered sugar and amaretto.
Blend until smooth. Taste and add more amaretto if desired- I like a hint of amaretto but you may prefer it stronger.
Strain through a sieve to remove the strawberry seeds (this produces a much smoother drink and is worth it if you have time).
Serve ice cold and enjoy!