Nimz1466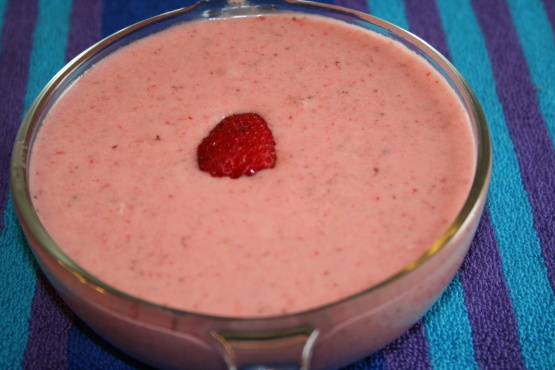 Recipe adapted from Helen Evans Browns "West Coast Cookbook".

I made this for a cake and it had a wonderful fresh strawberry flavour. It went much too runny once I pureed the strawberries in the butter and sugar (I should have thought to add them gradually!) so I had to add more sugar. Thanks for posting this tasty recipe!
Cream the butter with powdered sugar in food processor until light and fluffy.
Add strawberries and puree. Add almonds and salt and pulse to mix well.
Serve with waffles, crepes, toast, cake, good on cookies too!