Strawberry Adult Drink!!!
Leslie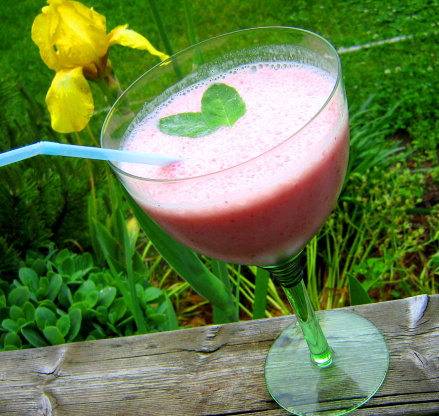 My German teacher made this for us many years ago, the last day of our courses. I believe its a German drink that is popular in the high mountains of the country. Maybe due to the cold!

These were great. I was using bottled lime juice which seems to be stronger than fresh lime juice so used 50ml and that was spot on. Strawberries are out of season here at the moment so I had to used tinned ones but will be sure to try in summer with some nice fresh ones as well!
Mix all ingredients together.
Enjoy!