Strawberries 'n' Cream Tarts
flower7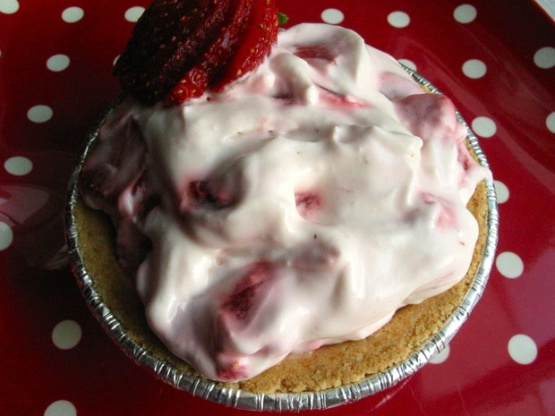 These pretty tartlets are a yummy treat when fresh berries are in season.

Wow! I'm really surprised this recipe has gone 4 years with no reviews. I would give more than 5 stars if I could! These are simple and so lovely! I used neufchatel for the cream cheese. I was afraid the small amount of sugar would not be enough to sweeten everything but it was perfect. Thanks so much for sharing!
In a small mixing bowl, beat cream cheese until fluffy.
Beat in sugar and almond extract.
Fold in whipped cream; fold in strawberries.
Spoon into tart shells.
Refrigerate until serving.