Strawberries N Cream Cake
tcourto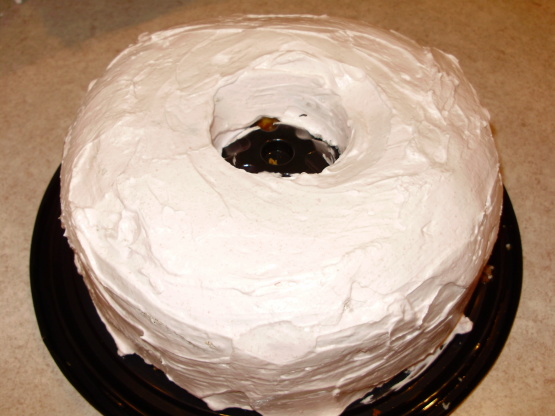 This cake is heavenly and it is low cal. It is easy to make but people think it's complicated. <><
Slice a 1 inch thick layer off top of cake. Set aside.
Hollow out center of cake leaving 3/4 inch border on sides and 1 inch border on bottom.
Beat together jam and Cool Whip until fluffy (fold in strawberries, optional).
Spoon 3/4 mixture into hollowed cake. Replace top.
Frost top of cake with rest of Cool Whip. Chill.