Elkaybee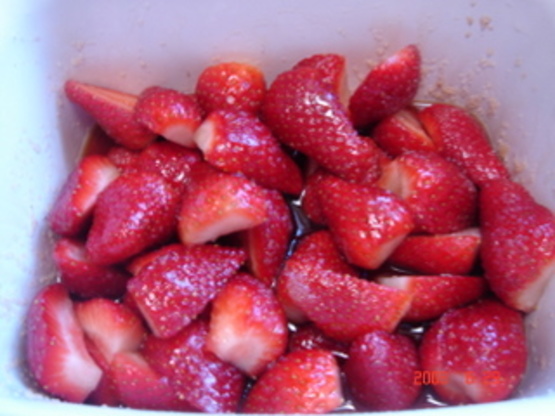 i looked all over to thank the poster for this recipe, then i realized it was from gourmet- this was good the first few days, and then i put it in my outside fridge and forgot about it. i went to clean out that fridge and to my surprise the berries looked just as fesh as when i had made them 5 days previously. so i tasted one, and man were they good! and i wound up with a bowl full, with whipped cream, and bits of pound cake- delicious!

I had made this with strawberries and loved it. So I had some fresh blackberries, it is the time for them, tried it, but halfed the recipe not knowing how it would turn out. Well they were delish also. Soooo Good over vanilla ice cream. This is a keeper for the summer berry season. Thanks for the great recipes.
Toss together strawberries, sugar, and Marsala until sugar is dissolved.
Let macerate at room temperature, tossing occasionally, 30 minutes before serving- save it for a week and it tastes awesome!