Strawberries in Lemon Syrup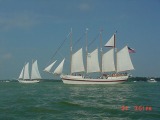 To ensure the dessert doesn't get too tart if substituting regular lemon juice, begin with 2 tablespoons juice, and taste; add more juice if desired. Garnish with fresh mint sprigs.
Directions
1. Place berries, juice, and sugar in a large bowl; toss gently to coat. Cover and chill 20 minutes.
2. Place cream in a medium bowl; stir constantly with a whisk until soft peaks form. Serve whipped cream with berry mixture.