PanNan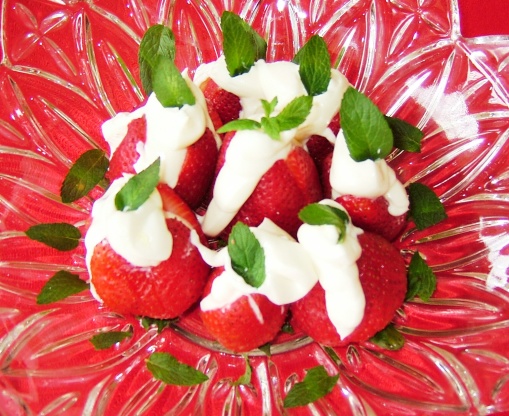 These are beautiful, delicious and so easy. Sure to impress! Serve at Wedding or Baby showers, Valentines or Easter.

although these were ok, I thought they lacked in flavor. The guests didn't seem too crazy about them either. I think they could use a little pizaaz. Thanx for the recipe, I think I will play around with it a little, I really like the look on the platter, great presentation!
Beat cream cheese until fluffy.
Add powdered sugar and orange juice.
Fill a cake decorator tube with mixture or a Freezer Zip Lock with the tip snipped off works well for this.
From the point, slit each berry into quarters (do not cut through the bottom of the berry).
Pipe cream cheese mixture into each berry.
Arrange on a serving tray and garnish with fresh mint leaves.
Chill until ready to serve.