Strawberries and Cream Layer Cake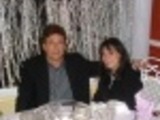 There's always room for this, because it's so light. It's like a Norwegian-style strawberry shortcake. For best results, stack the layers with the cut side up because they'll hold the strawberries better. And for easy cutting, use a serrated knife. Posted for ZWT 6.
1 (18 1/2 ounce) package white cake mix
2 (10 ounce) packages frozen strawberries, thawed and pureed
1 (12 ounce) frozen whipped topping, thawed
1 cup fresh strawberries, cleaned, hulled and sliced
Directions
Preheat the oven and prepare the cake mix according to the package directions, then bake in two 9-inch round cake pans. Remove from pans and cool completely, then cut each layer in half horizontally, making 4 layers.
Place on cake layer on a large serving plate. Brush with pureed strawberries and spread on a layer of whipped topping. Place another cake layer over that and repeat until all cake, strawberry puree and whipped topping are used. Garnish with fresh strawberries slices.
Reviews
Most Helpful
I had some problems with the assembly of this cake. I should have done like a previous reviewer and kept it in 2 layers instead of 4. The cake just fell apart all over the place. I think there was also too much pureed strawberries, they poured and dripped everywhere. With all of that being said though, the cake is very good. I ended up dumping the whole thing into a big serving bowl and we ate it with spoons. Delicious, just very messy. Made for ZWT6: No-Nonsense Nibblers.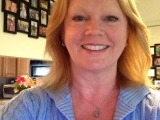 Very easy cake to make. I just used the 2 layers. The pureed strawberries were not as thick as I would have liked. I spread a layer of the puree on the bottom cake layer, topped with the whipped topping and then put the second layer on. I just spread this with more topping and sliced strawberries and the rest of the puree on the side. I just dipped the cake in it but my son poured it on top. So good and so easy! Made for ZWT 6.