I got this from Giada on the foodnetwork. It is a 5* recipe.
Directions
Salt and freshly ground black pepper
Bring the broth to a boil in a large saucepan over medium-high heat.
In a bowl, whisk the eggs, cheese, parsley, and basil to blend.
Reduce the heat to medium-low. Stir the broth in a circular motion. Gradually drizzle the egg mixture into the moving broth, stirring gently with a fork to form thin strands of egg, about 1 minute.
Stir in the spinach, then season the soup, to taste, with salt and pepper.
Ladle the soup into bowls and serve.
Most Helpful
Delicious, simple soup! This is very quick to prepare and tastes great. Thanks for sharing!

This soup did remind me of the egg drop soups you order in Chinese restaurants. It was very tasty and healthy! I loved the strips of spinach. It's a wonderful, quick and healthy soup. Thank you for posting! ~Made for the top favorites of 2009 cookbook tag game~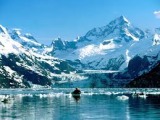 5+ Star Recipe! I made this for PAC Spring 2009, for my preemie, Katelynclark. This recipe places her up in the top ranks, a more than 5 star recipe! This is a thin soup, like egg drop soup at a Chinese restaurant. But with an italian bent. I wouldn't count on it serving 4 hungry men, but it is a lovely lunch soup or appetizer soup. This soup is really good!