Stowe Blueberry Oven Puffed Pancake
Jb Tyler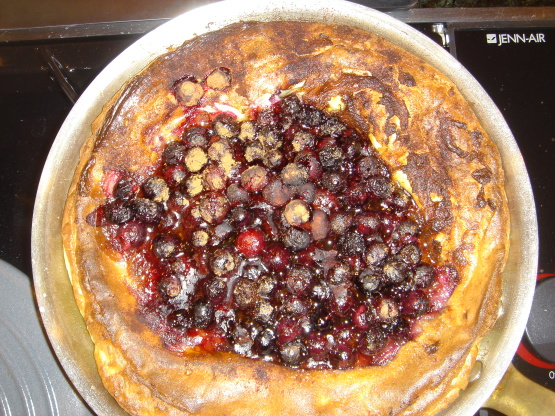 Blueberry Oven Pancake. Custard-like filling with popover-like edges with the sweet-tartness of the blueberries. We discovered this recipe during a ski trip to Stowe, Vermont. I think I copied it out of a church recipe book. My family loves this recipe, and it was a hit at a recent brunch. I have used both fresh blueberries and frozen - with great results. This could be served as a dessert with ice cream.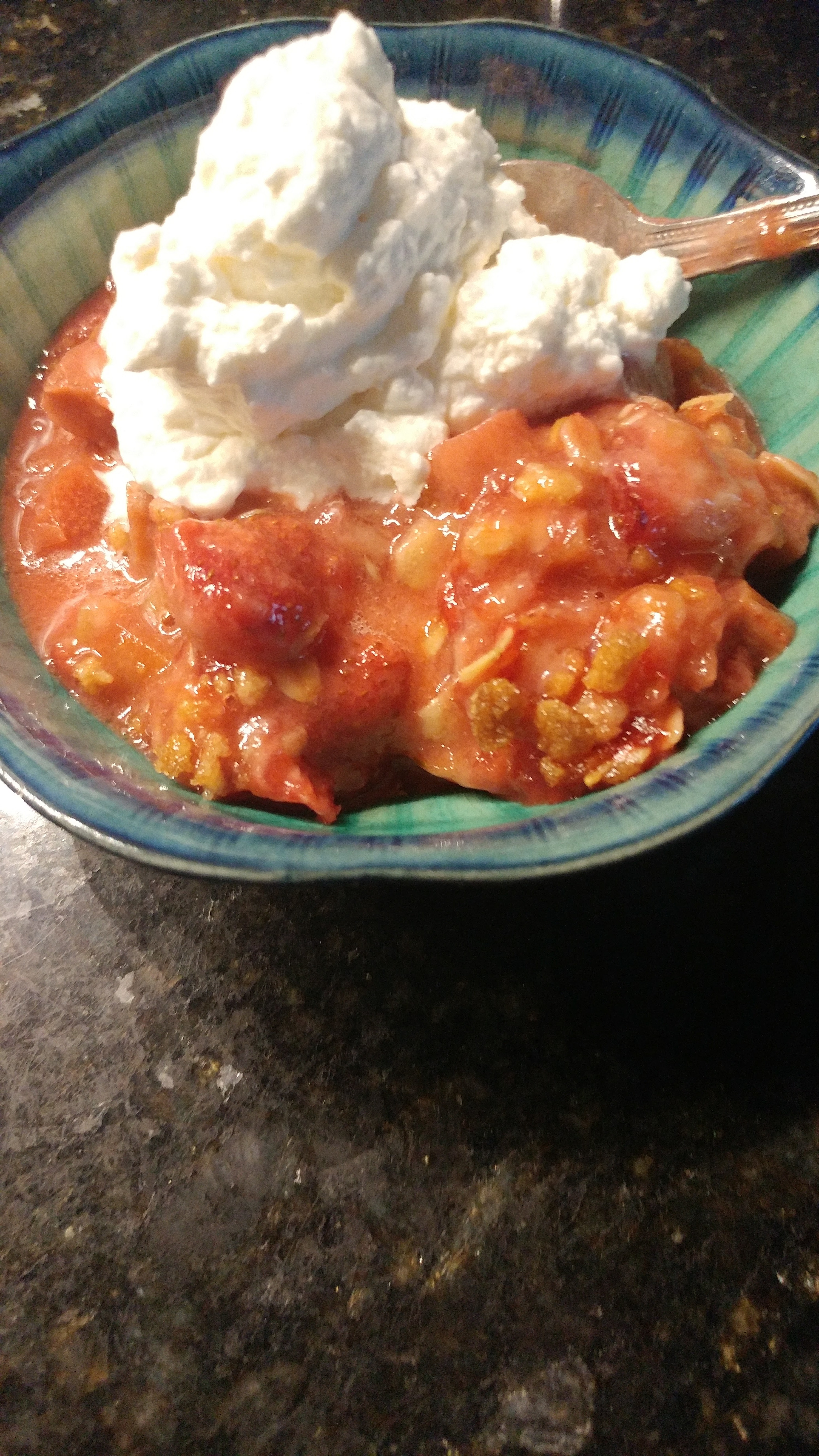 this is actually closer to a 5 than a 4 - I found it just a wee bit tart - so the maple syrup had a few extra tsps. I think this would be excellent with pears and or apples and just a sprinkle of some nuts and brown sugar and butter like a little bit of a crumble - make for fall 2009 adopt a chef...will be making this again!!!
In a preheated 425 degree oven heat butter in a heavy 10" skillet until bubbly (be careful not to burn).
Beat the eggs in a bowl with a fork, 1/4 cup milk, the flour, sugar and salt until smooth and well blended.
Beat in remaining 1 3/4 cups milk.
Pour into hot prepared skillet; bake in 425 degree oven about 20 minutes. Sprinkle with berries and cinnamon. Bake 10 to 15 minutes longer or until knife inserted in center coes out clean and pancake is browned and puffed. Cut in wedges. Serve with a bit of warm maple syrup.