Stove Top Pot Roast With Gravy, Potatoes and Carrots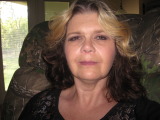 Using an inexpensive cut of meat you can make the most moist roast you've ever tasted. Even cold left overs remain moist and tender. Using this method also produces wonderful gravy to serve over the meat and potatoes
Directions
Pour all seasoning in a small bowl and mix well. Season meat on both sides.
Using a dutch oven heat oil then add meat and sear on all 4 sides approx 3-5 minutes on each side.
Add beef broth, sliced garlic, onion and celery and bring to a boil. Reduce heat to between medium and medium low (on my stove it's around right between 4-5) keeping the liquid at a low boil. Cook for 2 hours. Add potatoes, carrots and Minute tapioca and cook an additional 1 1/2 hours stirring occasionally.
Discard the onion and celery. Slice the meat and place on platter with potatoes and carrots and place gravy in gravy boat or bowl and serve.
Reviews
Most Helpful
This is the most tasty, moist and tender (and easiest to make) pot roast I've ever tasted. I made this for a small family dinner and my 95 lb Sister-In-Law ate 2 huge full plates. Everyone said great things about dinner and were still talking about it 2 hours later when they all left. I'll be using this recipe often since we like doing the whole "Sunday Dinner" thing after Church.
What an easy recipe to follow and the results are the same every time. I read the reviews in advance and I'm not sure what issue the one person had with the instructions. No one should rate a recipe based on how it was written. The review is on how it tastes and this tastes greate!!! Anyone who's ever been in the kitchen understands what "cut celery in half" means. Either way, this is a great recipe
whoever wrote this recipe doesnt know how to give very good instructions. first off you never say if you put a lid on or not during the cooking process. also when you say to "cut the celery in half?" what does that mean? do you mean in 1/2 inch cubes or 1inch cubes ? you really need to edit your recipes if your going to post something .