Tagooden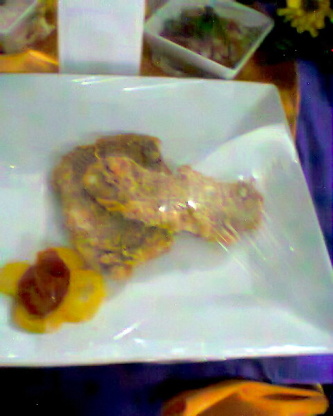 This is how my mother-in-law taught me how to cook a pork roast when I was a new bride - 1959! I have updated it a little. At that time, I didn't know how to boil an egg.

You made our Sunday dinner very special with your delicious recipe. I added the 6 small potatoes, 2 onions, 4 carrots, and 1 pound of mushrooms (sliced with an egg slicer) for the last hour of cooking. Instead of stove top cooking I baked it in the oven at 350 degrees Fahrenheit, checking it for liquid occasionally. A perfect one-pot meal. I served it with a green salad and my apple crisp recipe #80681 for dessert. Thanks for posting.
Rub the roast all over with thyme, sage and salt and pepper.
Heat a heavy dutch oven over medium-high heat. Add oil to pan and brown the roast on all sides. Remove roast and saute the onion and garlic. Put the roast back in the pan and add water and reduce heat to medium or medium-low. Cover and simmer until done - about 2 hours. Turn the meat occasionally as water evaporates and then add a little more water.
To make gravy, remove roast and add the wine and 1/2 cup water to pan. Bring to boil and scrape up brown bits on the bottom of the pan. Bring to a boil until reduces a bit and then add the flour-water paste and whisk in slowly to avoid lumps till reaches the desired thickness. Taste for seasoning.
If desired, cook 6 small potatoes, 2 medium onions, quartered, 4 medium carrots, peeled and cut into 3 inch pieces and 1 pound button mushrooms in with roast. Add the last hour of cooking.