jenne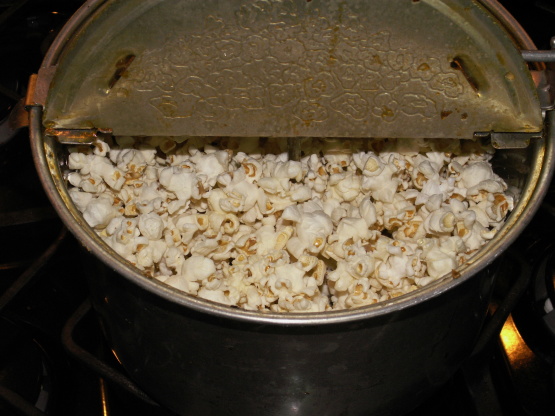 Safe keeping from Back to Basics Products 801-571-7349 for replacement parts.

worked excellent! We used coconut oil, which gives the popcorn the just plain awesome taste.
1 -3

tablespoon oil
1⁄2 cup popcorn
Heat oil in stove top popcorn popper.
Add popping corn.
When stirring becomes difficult or pan is visibly full, remove from heat.
Dump into large bowl.