Stone Fruit Trifle With Lemon Balm (Or Verbena or Mint) Cream
katew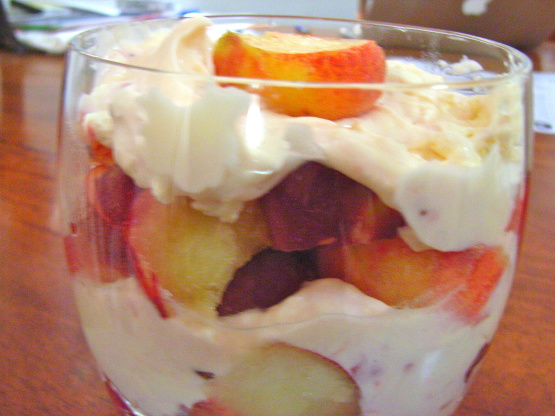 Gives the term 'stone fruit' a whole new meaning. Use fruits that are available to you. Can sub herb with lemon zest and Amaretto may be subbed for the anise-flavored liqueur. By Lucy Waverman.
Peel peaches and remove pit. Slice into a bowl. Slice apricots and plums and add to bowl. Toss with anisette and 2 tablespoons sugar.
Whip mascarpone and yogurt together with lemon verbena and remaining 2 tablespoons sugar. Layer fruit in a glass bowl or individual wine glasses and top with cream. Garnish with a sprig of lemon balm.